Level 2 Chimney Inspection Austin TX
Proudly Providing Austin And The Surrounding Area With Professional Chimney Inspection & Sweep, Air Duct Cleaning & Dryer Vent services.
Chimney & Fireplace Inspection
WHY CHIMNEY INSPECTIONS ARE NECESSARY?
Imagine sitting by your fireplace on a cold winter night, the warmth enveloping you as you enjoy a cup of hot cocoa. Now, imagine this comforting scene getting disrupted by a chimney fire. Unsettling, isn't it? This is where regular chimney inspections come into play, ensuring warmth and safety. A level two chimney inspection is particularly significant as it uncovers hidden issues that can compromise your safety.
Who Needs A level 2 Chimney Inspection?
A level 2 inspection is typically required upon the sale or transfer of a property, if the system was modified, such as switching fuel type (wood burning to gas, for example), or changing the flue material or shape (through relining, for example), when an operational malfunction happens or when there has been external damage to the chimney system due to fires, earthquakes, and weather events.
What's Included in a Level Two Chimney Inspection?
A level two chimney inspection is a step-by-step process that includes:
1) Visual examination of all accessible areas, such as the interior, exterior, and surrounding components of your chimney.
2) Video scanning with specialized equipment. This allows for a closer look at hidden areas that might not be visible to the naked eye.
4) Identification of potential issues. This includes damage to the flue liner, blockages, creosote buildup, and other possible problems.
4) Evaluation of connections, flashing, masonry, and the overall structural integrity of the chimney.
A Full Inspection Report of the findings and recommendations. If repairs or improvements are needed, these will be included in the report.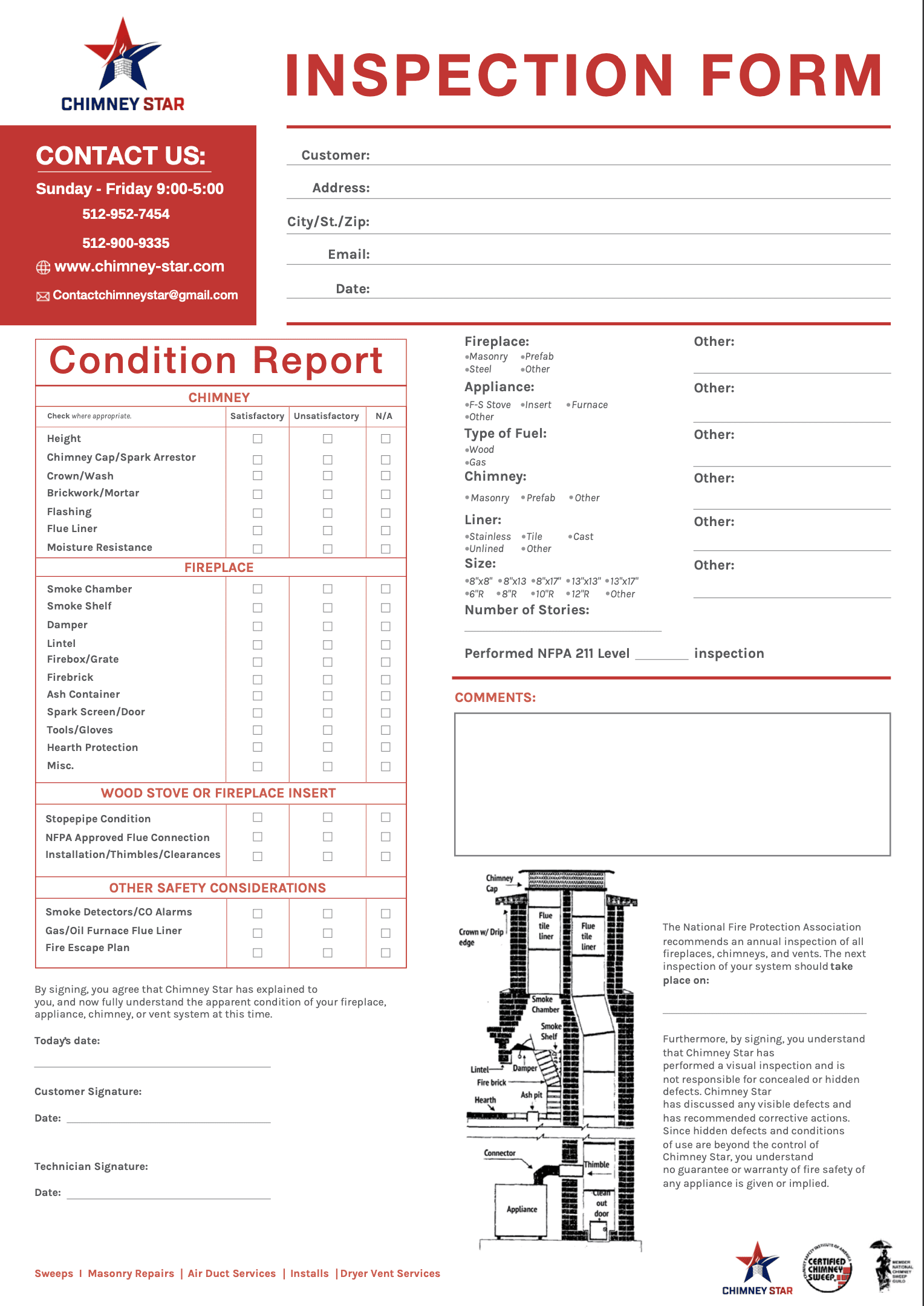 the Benefits of a Level Two Chimney Inspection
A level two chimney inspection comes with multiple benefits:
Don't Wait till its too late. Be proactive and schedule a professional chimney inspection today. Your safety and peace of mind are worth it.