Welcome to Chimney Star! We specialize in air duct sealing and repair of all kinds, ensuring optimal airflow and maximum energy savings.
Call us today at 512-952-7454 to get a quote!
[brb_collection id="2309″]
Our Air Duct Sealing Service Include:
A comprehensive inspection of your ductwork for leaks and damage
Application of high-quality sealants to all leaks and cracks
Insulation of ductwork to prevent heat transfer
Post-seal testing to ensure no leaks remain
Air duct cleaning, if necessary
By utilizing industry-leading techniques and materials, we ensure that your air duct sealing is done thoroughly and effectively, providing lasting comfort and savings.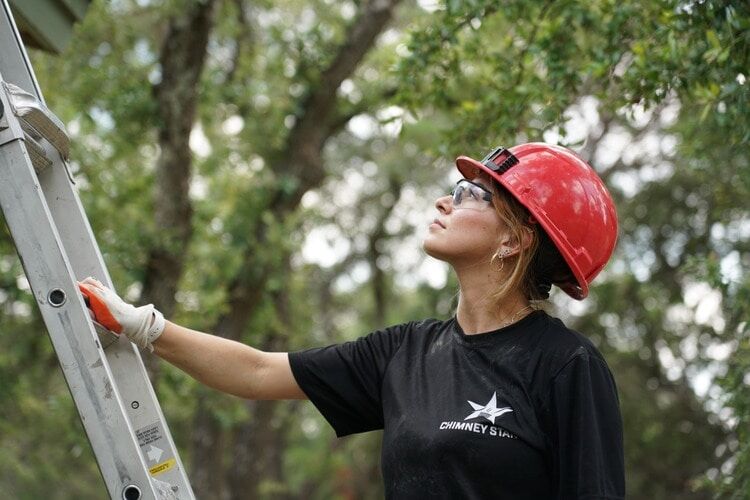 Why Should You Want Your Air Ducts to Be Sealed and Insulated?
Energy Efficiency: Sealed and insulated ducts prevent air leakage, helping your HVAC system work more efficiently.
Cost Savings: Reduced air leakage means less wasted energy, translating into lower utility bills.
Comfort: Properly sealed ducts ensure consistent temperatures across all rooms, enhancing comfort.
Air Quality: Sealing ducts help prevent pollutants from entering your home, improving indoor air quality.
Sealing and insulating your air ducts not only boosts your home's energy efficiency but also protects your family's health by enhancing indoor air quality.
How much does Air Duct Sealing cost?
The cost of air duct sealing can vary depending on the size and condition of your ductwork. We would love to provide you with an accurate estimation – Contact us!
How Much Will Air Duct Sealing and Insulation Save You?
On average, if any leakage is found and sealed, you can expect to save 20% to 30% on your energy bills after duct sealing and insulation.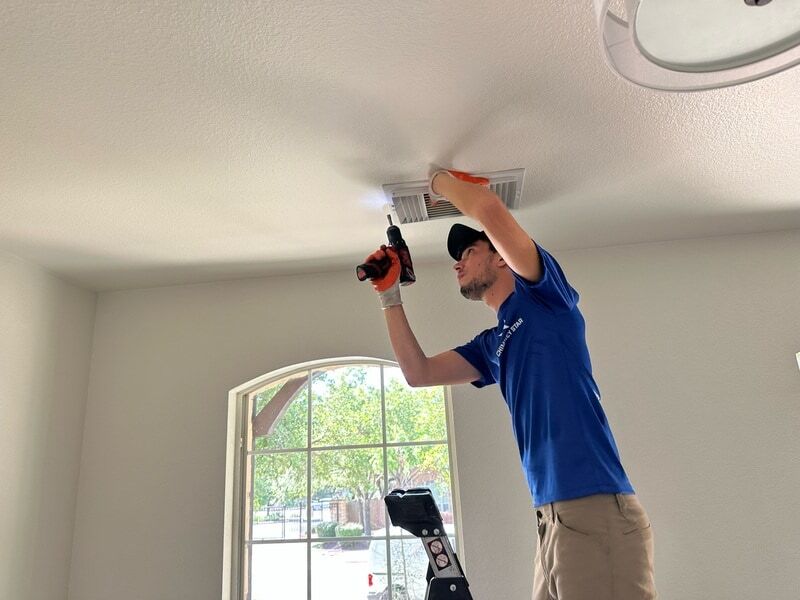 How to Prepare for Air Duct Sealing?
Clear access to all areas with ductwork.
Notify the team of any known leaks or damage that you could find or suspect.
Ensure your home is ready for the temporary interruption to your HVAC service during the process.
Being well-prepared can help the sealing process go smoothly and quickly, reducing any inconvenience.
Can I Seal my Air Ducts Myself?
While minor ductwork issues can be addressed DIY, for thorough sealing and insulation, professional service is highly recommended. Incorrect sealing can lead to further issues and inefficiencies.
Call us, and we'll be on our way!
At Chimney Star, we are dedicated to helping you create the healthiest, most comfortable environment in your home. By offering expert air duct sealing services in Austin, we not only address immediate issues but provide a long-term solution that contributes to your home's energy efficiency, cost savings, and overall health.
The well-being of your home is our business!
Call Chimney Star today and let us enhance your comfort, health, and savings through professional air duct sealing and insulation services.