Had an excellent experience with Abram at Chimney Star. This was the first time to have our chimney cleaned but also needed some repairs. Abram was detailed in how he described both the inspections they would complete but also the steps for the repairs I'd asked for prior to them coming out for the first visit. They did all the initial work quickly and cleanly in the first visit and after custom ordering a part, came back and finished the job the next week. He was courteous, clean and communicated each step and kept me informed. HIGHLY recommend working with Chimney Star and will for all my future cleanings or repairs.
Peter Huston
18:06 28 May 23
These guys were incredible. They were very helpful, very communicative, and clean! I loved that they involved me in every step of the process. They were also very nice to my crazy doggos.
Angela Powers
23:04 19 May 23
I have used a few different companies to clean my air ducts in the past and I am happy to say that Chimney Star is literally the best!! Professional, courteous, and efficient. Thank you
Jesus Bruno
15:20 14 May 23
Chimney Star is the best air duct cleaning service I've ever tried! Moses was a true professional - he arrived on time, explained the process in detail, and did an outstanding job. The result was amazing! My air ducts are clean and free from dust. I highly recommend Chimney Star to anyone looking for professional air duct cleaning in Austin.
Richard Gonzalez
21:25 13 May 23
I needed to repair my chimney cap, Ive got a and schduled the work with chimney star, the team did a fantastic job. Cap looks as good as new
Sunday Victor
21:04 11 May 23
I was looking for a reliable locally owned company to clean my ducts and these guys came highly recommended on Yelp.I am so glad I found Chimney Star They sent Chris to my house and he did an amazing job. He was very knowledgeable and professional, and was able to Repair and get my air ducts back into working order quickly. Now the air flow in my home is much better than ever, I'm really happy with the results
Paul Simpson
21:04 05 May 23
The gas fireplace installation was done quickly and professionally. I love my new fireplace
William Weaver
22:21 04 May 23
We had our dryer vent clogged and couldn't dry our clothes. We called Chimney star to schedule a cleaning. They showed up on time and did an outstanding job. Our dryer is working much better now.
Harold Schultz
20:11 01 May 23
The guys who cleaned my chimney and air ducts were really professional and courteous. They took the time to explain the process and address all of my concerns . I would hire them again without hesitation because of the attention to details and professional approach
Willie Lilly
20:28 30 Apr 23
Chimney Star has been my go-to air duct cleaning service for years now. They're honest, reliable and more importantly, affordable! I've used them a few times and each time they have delivered excellent results. Their prices are competitive and the staff (especially Moses) is knowledgeable and friendly. Highly recommend Chimney Star for all your air duct cleaning needs in Austin!
I recently hired Chimney Star to clean my chimney and air ducts as part of a regular maintenance plan. The technicians were very skilled and professional, They took great care of my house and even went above and beyond by providing helpful tips to keep my chimney and air ducts in good condition. I was very happy with their service as a whole, and I would recommend them to anyone!
Elmer S. Stone
18:40 21 Apr 23
I just moved in to Austin from California and I had no idea how to take care of my chimney and found these guys on our HOA newspaper . The technician Moses provided an excellent chimney inspection service patiently answered all my questions, and I learned a lot about maintaining my chimney. I would definitely use their services for the annual inspection and sweep in the future!
Lindile Gqoza
20:06 20 Apr 23
Highly recommend this company for chimney repair in Austin! David did an excellent job fixing my chimney and the price was very reasonable and communication with the office was great
Leslie Balsamo
19:04 15 Apr 23
I recently hired Chimney Star to inspect and maintain my chimney after and was blown away by their professionalism. From the moment I called for an appointment with Abraham, they were incredibly helpful, positive and reliable. Not only did they explain the process thoroughly, but they also saved me a lot of money in the process. I would highly recommend Chimney Star to anyone looking for a reliable and professional service!
James Grimes
18:10 28 Mar 23
The home inspector warned me about various problems with the chimney before I sold my house. My first thought was that it would cost a fortune to fix. However, my concerns were allayed when I met Moses. Inexpensive and less disruptive than I had anticipated, they fixed my chimney in no time. The sale went through without a hitch, and I was free to move on to my next place, Thank you!
Carl Johnston
17:55 28 Mar 23
Our Dryer Vent Services in Austin
We are 100% committed to providing top-quality dryer vent repair services to Austin residents. Our experienced and Certified technicians are well-equipped to handle all aspects of dryer vent maintenance, ensuring the safety and efficiency of your Dryer Vent
Here's a closer look at the services we offer:
Dryer Vent Cleaning ✨
Lint and debris can accumulate in your dryer vent over time, obstructing airflow and posing a serious fire hazard. Our professional dryer vent cleaning service removes this buildup, improving your dryer's performance and reducing the risk of fire. With Chimney Star, you can have peace of mind knowing that your dryer vent is clean and operating safely.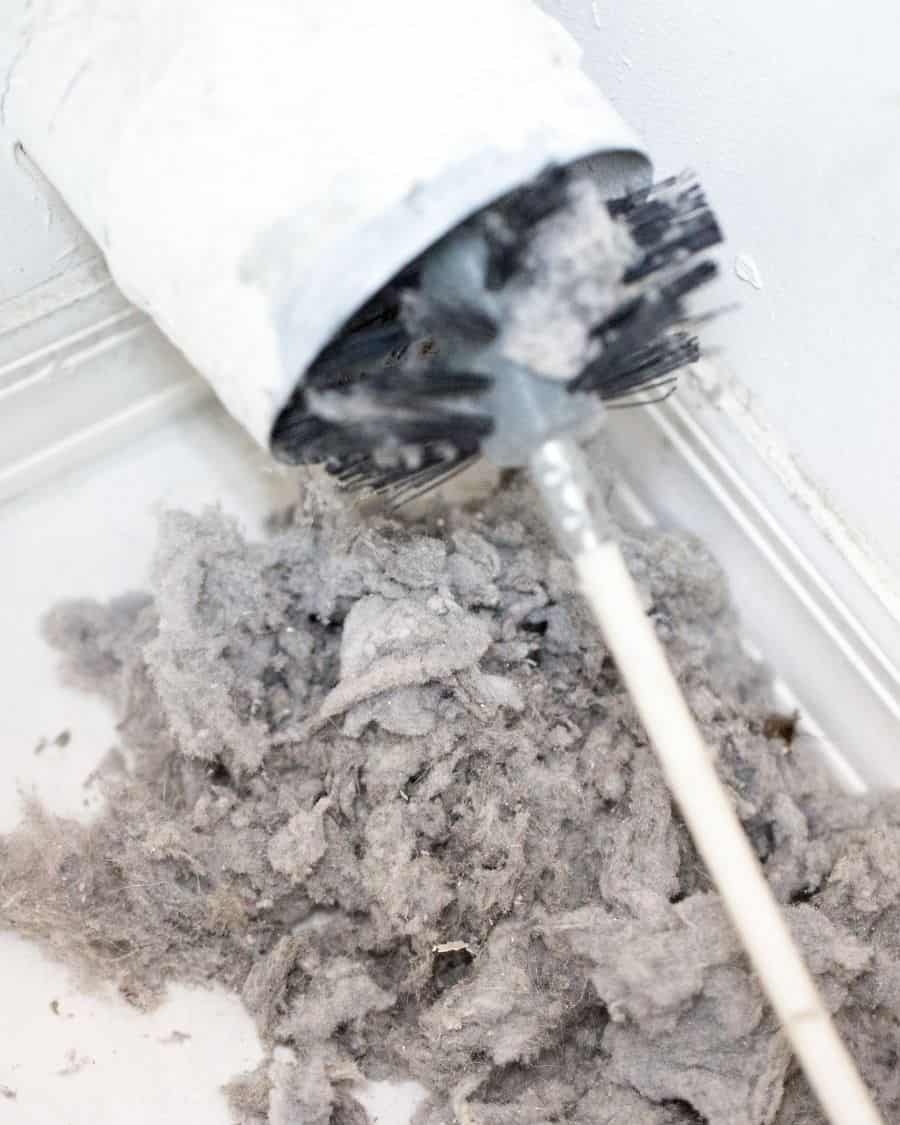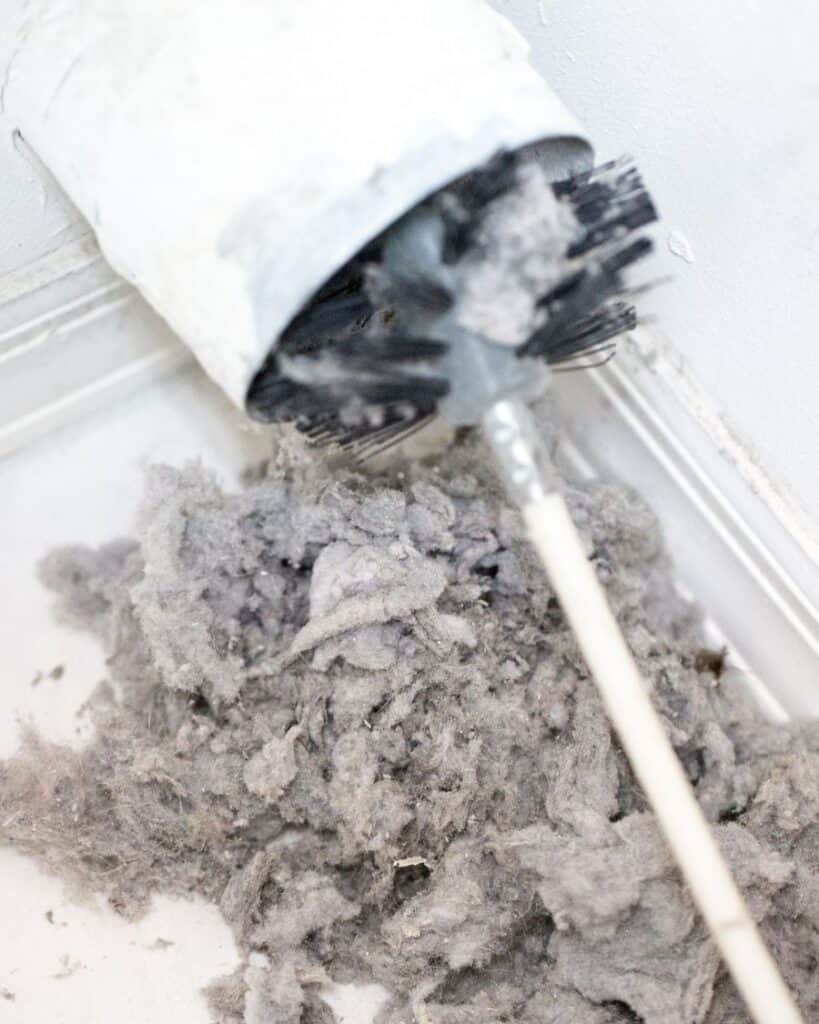 Dryer Vent Repair 🔧
Whether your dryer vent is damaged, improperly installed, or simply outdated, our expert technicians can handle all types of repairs. By addressing these issues promptly, you can prevent potential hazards, reduce energy consumption, and extend the life of your dryer.
Dryer Vent Inspection – For Regular Maintenance and Prevention 📋
Routine dryer vent inspections are essential to keep your system functioning optimally and to prevent costly issues down the line. Our skilled technicians will thoroughly assess your dryer vent, identify any potential problems, and recommend the appropriate course of action to ensure your home remains safe and efficient.
Why Chimney Star?
Expert Dryer Vent Technicians 🛠️
Our team of CSIA-certified technicians is highly skilled and experienced in all aspects of dryer vent repair, maintenance, and installation. You can trust our experts to provide the highest quality service to keep your home safe and efficient.
5-Star Customer Service 🌟
Our dedication to customer satisfaction sets us apart. We provide service wholeheartedly, always putting our customers first and addressing any concerns with a smile. You can count on us for prompt, attentive, and friendly service every time.
Affordable & Fair Rates 💰
At Chimney Star, we offer competitive pricing without sacrificing quality. We're committed to delivering exceptional service at a fair and transparent price, ensuring that you receive the best value for your money.
Fast Service ⚡
We understand that when you need dryer vent repair, time is of the essence. That's why we prioritize quick availability and efficient work, getting your dryer vent system back in top shape as soon as possible.
Easy Booking 📅
Scheduling an appointment with Chimney Star is a breeze:
Consultation call and scheduling: Give us a call at 512-952-7454 or book online for a convenient appointment time.
Inspection by our professionals: Our expert technicians will thoroughly assess your dryer vent system.
Get an estimate: We'll provide a clear and detailed estimate for any necessary repairs or maintenance.
The job is done!: Our team will complete the work efficiently and professionally, leaving you with a safe and well-functioning dryer vent.
6 signs you need a dryer vent repair
Being able to recognize the warning signs that indicate you need a dryer vent repair can prevent potential hazards and help you maintain an energy-efficient home.
Here are some key signs to look out for:
🕐 Longer drying times: If your clothes are taking significantly longer to dry than usual, it could be a sign that your dryer vent is obstructed or damaged. Poor airflow reduces your dryer's efficiency, resulting in increased drying times and higher energy bills.

🔥 Overheating dryer: If your dryer is consistently overheating or shutting off during cycles, it could be due to restricted airflow caused by a clogged or damaged vent. An overheating dryer can be a serious fire hazard and should be addressed immediately.

🧹 Visible lint and debris: If you notice lint and debris accumulating around your dryer vent or the vent opening, it's a sign that your vent may be obstructed. Regular cleaning and maintenance are crucial to prevent blockages and potential hazards.

👃 Unpleasant odors: Musty or burning smells coming from your dryer or laundry room can indicate that lint and debris have built up in your dryer vent. In extreme cases, this buildup can lead to a fire, so it's essential to address the issue promptly.

💨 Damaged or disconnected vent: If you can see visible damage to your dryer vent, such as cracks or disconnections, it's essential to have it repaired. Damaged or disconnected vents can leak hazardous gases like carbon monoxide into your home and reduce the efficiency of your dryer.

Excessive humidity in the laundry room 💧: If you notice increased humidity or condensation in your laundry room, it could be a sign that your dryer vent is not properly exhausting moisture from the dryer. This issue can cause mold and mildew growth, as well as negatively impact your dryer's performance.

If you experience any of these warning signs, it's important to schedule a professional dryer vent inspection and repair with Chimney Star. Our expert technicians will diagnose and resolve the issue, ensuring the safety and efficiency of your dryer vent system.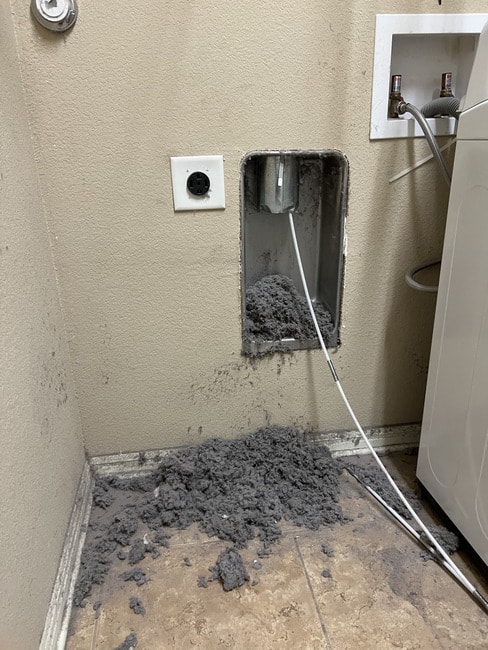 What are the dangers of damaged dryer vents?
| | |
| --- | --- |
| Danger | Description |
| Fire Hazard 🔥 | Damaged or clogged dryer vents can cause lint and debris to accumulate, posing a serious fire risk. In fact, thousands of home fires each year are attributed to dryer vent issues. Regular maintenance and timely repairs can significantly reduce this risk. |
| Carbon Monoxide Poisoning ⚠️ | A damaged or improperly vented dryer can lead to the buildup of carbon monoxide, a toxic and odorless gas. When the vent is blocked or disconnected, this gas may be released into your home, causing serious health risks, including headaches, dizziness, nausea, and even death. |
| Reduced Energy Efficiency 💸 | A damaged or obstructed dryer vent can reduce your dryer's efficiency, leading to longer drying times and increased energy consumption. This not only puts more strain on your appliance but also results in higher utility bills. |
| Mold and Mildew Growth 🌱 | When a dryer vent is damaged or obstructed, it may not properly vent moisture from the dryer. This can lead to excess humidity in your laundry room, promoting the growth of mold and mildew, which can cause respiratory issues and damage to your home's structure. |
| Decreased Appliance Lifespan ⏳ | A poorly functioning dryer vent can cause your dryer to work harder and run longer, putting extra strain on the appliance. This added wear and tear could reduce the lifespan of your dryer, potentially leading to costly repairs or replacements. |
| Pest Infestations 🐀 | Damaged or poorly sealed dryer vents can provide an entry point for pests, such as rodents and insects. These pests can cause damage to your home and even spread disease. Properly maintaining and repairing your dryer vent can help keep pests at bay. |
By recognizing the dangers associated with damaged dryer vents, you can take appropriate action to keep your home safe and efficient. Schedule regular inspections and repairs with Chimney Star to ensure your dryer vent system is functioning optimally.
What are the advantages of repairing your dryer vents?
Repairing your dryer vents offers numerous benefits that go beyond the prevention of hazards and maintenance of efficiency. Here are some additional advantages to consider:
Improved Indoor Air Quality 🍃: Repairing and maintaining your dryer vents helps ensure proper ventilation, reducing the amount of lint, dust, and allergens released into your home's air. This results in a healthier living environment for you and your family.

Lower Maintenance Costs 💰: Addressing dryer vent issues promptly can prevent more significant problems down the line, ultimately saving you money on more extensive repairs or replacement. By investing in regular inspections and repairs, you can prolong the life of your dryer vent system and minimize maintenance expenses.

Quieter Operation 🔇: A damaged or obstructed dryer vent can cause your dryer to work harder, resulting in increased noise levels during operation. Repairing your dryer vents can help restore smooth and quiet operation, making your laundry room a more pleasant space.

Faster Drying Times ⏱️: A well-maintained dryer vent system allows for optimal airflow, reducing the time it takes for your clothes to dry. This not only saves you time but also reduces wear and tear on your clothes, helping them last longer too!

Better Appliance Performance 🌟: Repairing your dryer vents ensures that your dryer operates at peak performance, providing consistently effective drying results. This can help prevent issues like damp clothes, uneven drying, or excessive wrinkling.

Increased Home Value 🏠: A well-maintained dryer vent system is an attractive feature for potential homebuyers. By investing in regular dryer vent repairs, you can help maintain or even increase your home's value if you decide to sell in the future.

By repairing your dryer vents, you not only address immediate issues but also invest in the long-term benefits for your home and family. Chimney Star's dryer vent repair services in Austin can help you maintain a safe, efficient, and comfortable home environment.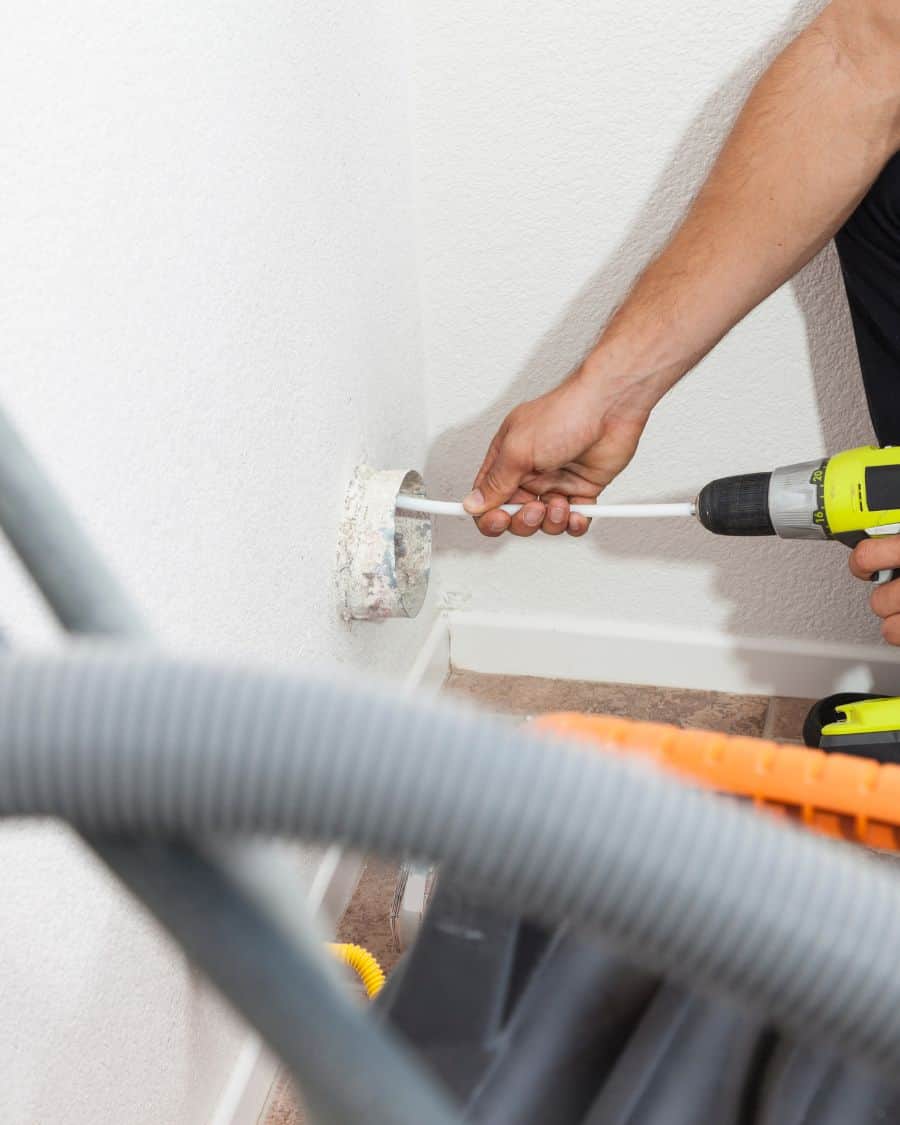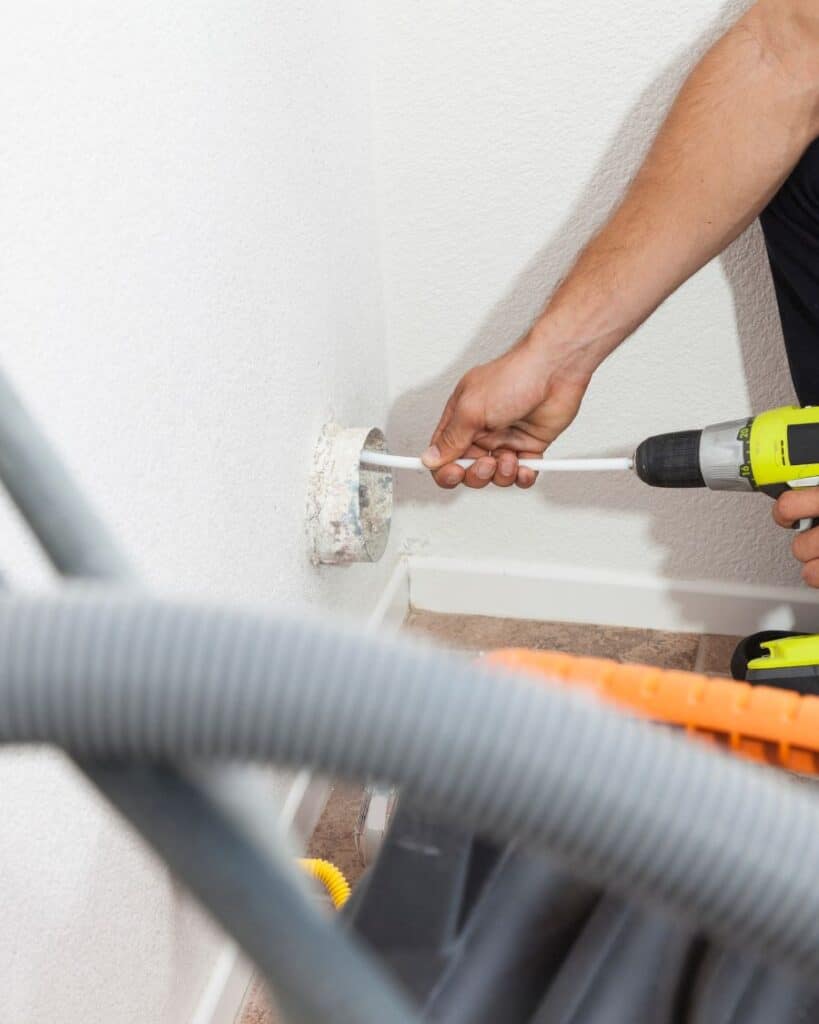 Conclusion
Investing in dryer vent repair and maintenance services is essential for ensuring the safety, efficiency, and comfort of your home.
By recognizing the signs that your dryer vents need repair and understanding the dangers of damaged vents, you can take the necessary steps to protect your family and property.
With our expert technicians, top-notch customer service, and easy booking process, Chimney Star is your trusted partner in keeping your dryer vents in optimal condition.
Don't wait—call us today at 512-952-7454 or book online for a consultation and experience the many benefits of well-maintained dryer vents!