Your Air Ducts are the lungs of your HVAC system, transporting the air you breathe in your living spaces. However, they can become damaged over time, affecting your indoor air quality, comfort, and energy efficiency. That's where our professional air duct repair services come into play, providing the necessities to keep your HVAC system running smoothly!
Call us today at 512-952-7454 to get a quote for every kind of duct repair in Austin and the surrounding areas!
Why Should You Trust Us to Repair Your Air Ducts?
[brb_collection id="2309″]
100% satisfaction guaranteed!
We are a local business.
We use the most advanced equipment for comprehensive repair.
Our team is professional and experienced.
We offer affordable Rates.
Choose Chimney Star for the best air duct repair in Austin.
Breathe easy, knowing you're in good hands.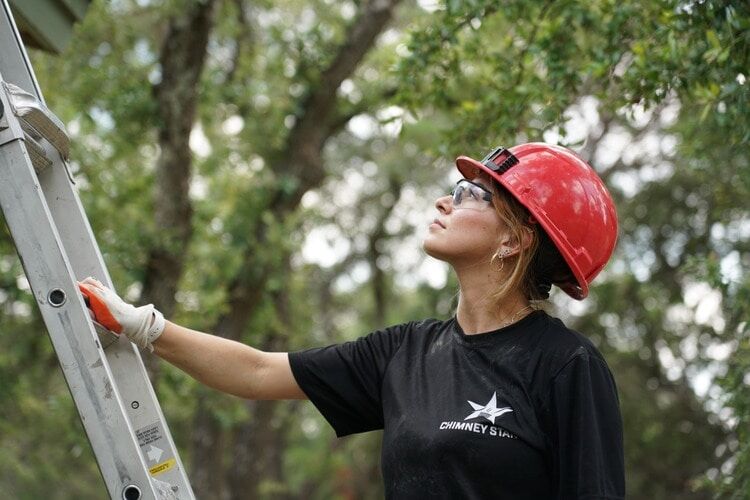 Our Air Duct Repair Services Include
Comprehensive ductwork inspection.
Identification and repair of leaks and cracks.
Removal of blockages.
Replacement of damaged parts.
Sealing and insulation of ducts.
Full system testing post-repair.
Thorough air duct cleaning, if necessary.
Our professional and experienced team works with the most advanced equipment to make comprehensive inspections and to make sure we will take care of all the possible problems and damages when we repair your air ducts.
How Much Does Air Duct Repair Cost?
The cost of air duct repair can vary widely depending on the nature and extent of the damage, the size and complexity of your duct system, and the specific repair required.
Contact us to get an accurate quote.
How do you Know Your Ducts Need a Repair?
Unexpected increase in energy bills
Uneven heating or cooling across different rooms
Presence of musty or moldy smells
Excessive dust in your living spaces
Noisy operation of the HVAC system
What are the possible problems with the Air Duct function?
Leaks and cracks in the ductwork
Blockages caused by debris or pests
Poorly installed or disconnected ducts
Insufficient insulation
Mold or pest infestation
And many more!
Damaged Air Duct systems can also affect allergic people and people who suffer from asthma and other breathing problems.
Why repairing damaged Ducts is important?
To maintain good indoor air quality.
To ensure optimal HVAC system performance.
To achieve even heating and cooling in all rooms.
To reduce energy consumption and lower energy bills.
To prevent further damage and costly repairs or replacements.
When you repair your ducts on time, you get a full professional inspection which will help you avoid more problems.
How to Prepare for Air Duct Repair?
Clear access to all vents and registers
Move furniture or other items blocking ductwork
Prepare a list of any specific issues you've noticed
Can I repair my Air ducts myself?
While minor issues like replacing filters can be done yourself, most air duct repairs require professional expertise. Incorrectly performed repairs can lead to more extensive damage and higher costs and could even pose safety risks. Therefore, it's generally recommended to leave air duct repair to certified HVAC professionals.
Call us, and we'll be on our way to repair your ducts!
Your comfort and health are our priority. Don't let damaged air ducts compromise the quality of your indoor air or the efficiency of your HVAC system.
Contact us today for professional, reliable air duct repair services. We're ready to help you breathe better and live more comfortably.