Maintaining a healthy indoor environment is vital to our overall well-being, and our air duct systems have a direct effect on our indoor air quality. Regular Duct Inspection will ensure your air ducts are clean and functioning properly.
Call us today at 512-952-7454, and we'll be on our way to thoroughly inspect your duct system!
[brb_collection id="2309″]
Our Air Duct Inspection Services Include
Checking your ductwork for dust, mold, and signs of damage.
We use advanced video inspection tools to assess your air ducts' condition accurately. This way, we inspect the interior of the ducts for debris, mold growth, leaks, and other hidden issues.
Our experts analyze the data collected from the camera inspection.
We provide a detailed inspection report outlining discovered issues and their potential impact.
Our experts provide their recommendations for improving your ductwork.
We are proud to provide comprehensive air duct inspection services.
Our professional team has great experience in diagnosing and resolving ductwork issues.
We strive to ensure minimal disruption to your daily routines during our inspection.
So, whether you're experiencing specific issues or just looking for a routine inspection, we're ready to assist!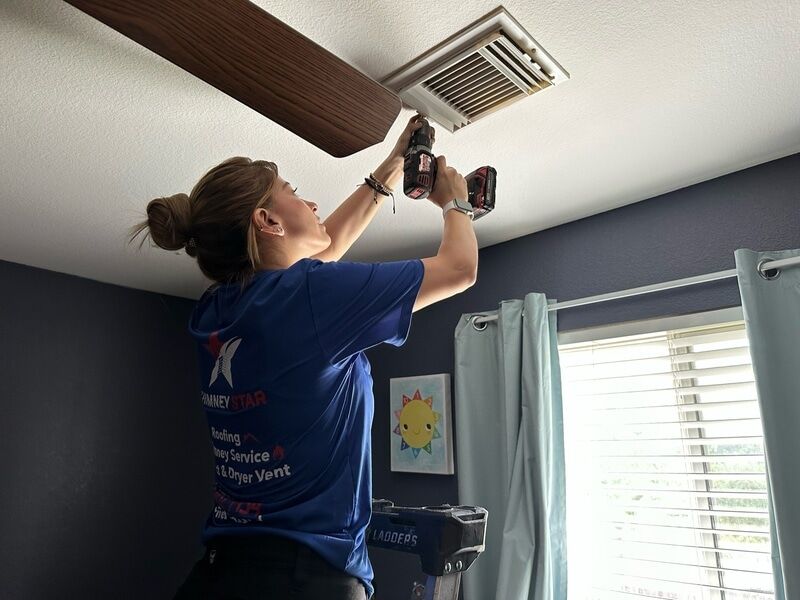 Why Choose Chimney Star for your duct inspection?
🏠 Local business: We are a local business deeply invested in the community we serve.
🛠️Advanced Equipment: We employ the latest powerful Hepa Filtered Hypervac equipment, rotary brushes, and potent vacuums to thoroughly cleanse your air ducts of dust, pollen, pet dander, and other allergens.
🎓Expert Team: Our team consists of highly trained, experienced, and certified air duct cleaning professionals, ensuring top-quality service.
😊Excellent Customer Service: Our team is dedicated to providing superb customer service, with a 100% satisfaction guarantee. We're not satisfied unless you are.
💰Affordable Pricing: Despite the premium service we provide, our pricing remains competitive and affordable.
Trust Chimney Star for every air duct cleaning service in Austin. With us on the job, you can breathe easy with the knowledge that your indoor air quality is in the best of hands.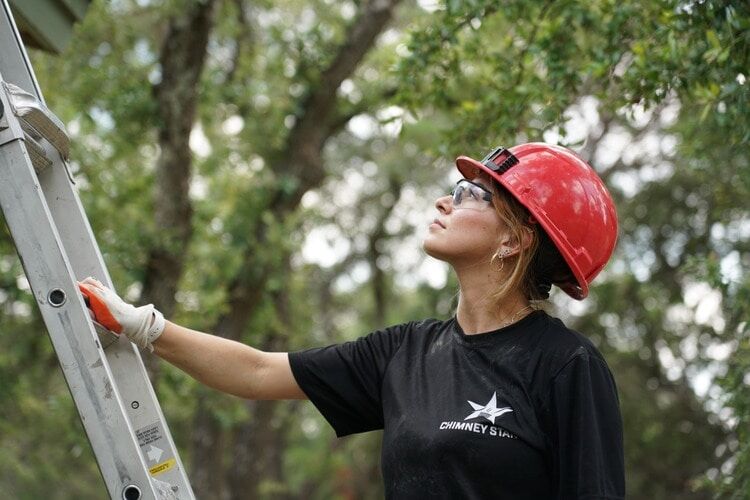 How much does Air Duct Inspection cost?
The cost of an air duct inspection can vary significantly based on a number of factors, including the size of your property and the complexity of your ductwork.
Contact us, and get an accurate quote!
Ways to Know Your Ducts Need an Inspection
An unexpected increase in energy bills could indicate inefficient ductwork.
Unusual noises, such as rattling or whistling from the ducts, can suggest potential problems.
Uneven heating or cooling in different rooms could signify a blockage or damage in certain duct sections.
A sudden increase in dust or worsening allergy symptoms can indicate ductwork contamination.
If any of these signs are observed, it's advisable to schedule an inspection promptly.
How to Prepare for Air Duct Inspection
Ensure all areas with ductwork, including attics, basements, and crawl spaces, are accessible.
Remove any items blocking access to vents and ductwork.
Make a list of any specific issues noticed, such as unusual noises, unpleasant smells, or rooms that don't heat or cool properly, and provide it to us when we arrive.
How often is Air Ducts Inspection needed?
Industry standards generally recommend an inspection every two to five years.
However, this can depend on a variety of factors. If you have pets, suffer from allergies, have recently undertaken a home renovation, or live in a particularly dusty environment, you might benefit from more frequent inspections.
If any noticeable issues arise – like unexplained increases in your energy bill, visible mold on your vents, or a persistent musty smell – you should call a professional for an inspection immediately.
Want to improve your indoor Air? Call us!
Ready to improve your indoor air quality and HVAC efficiency?
Schedule an air duct inspection with us today!
You can reach us at 512-952-7454 or schedule an appointment online.