Installing a new air duct system in your home is a crucial step in achieving optimal heating, ventilation, and air conditioning (HVAC). At Chimney Star, we specialize in professional air duct installation services, ensuring your HVAC system functions at its best and contributes to your home's comfort and health.
Contact us today to get a quote!
Why Trust Us?
[brb_collection id="2309″]
Our team is comprised of trained and certified professionals.
We offer a comprehensive suite of services using high-quality materials, ensuring durable and efficient results.
Satisfaction Guaranteed 💯! We're not satisfied unless you are!!!
Competitive Pricing: We believe in delivering high-quality services at reasonable prices.
We are a local business, and we are deeply committed to the community we serve.
Don't leave the comfort and efficiency of your home to chance. Call Chimney Star and let our professional team install your air ducts in a safe and efficient way.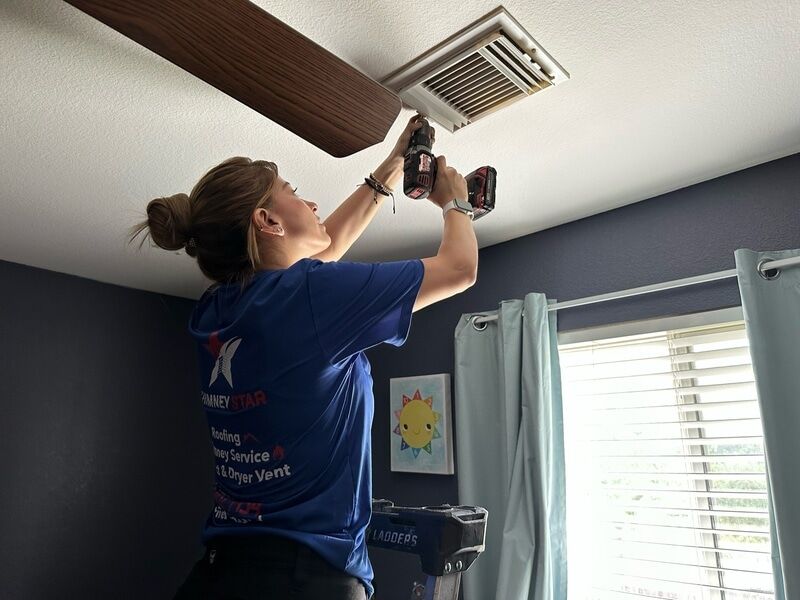 About Our Professional Air Duct Installation Service:
When choosing to install your Air duct system with us, you will enjoy our comprehensive service, including:
Inspection and evaluation of your home's layout for optimal ductwork design
Expert placing & installation of air duct units in and out.
Post-installation testing for air leaks and pressure issues
Our expert air duct installation services ensure your HVAC system operates efficiently, providing your home with the consistent, comfortable climate it deserves.
Things to Ask Your Air Duct Installer
What type and size of ductwork is best for my home?
What does the installation process involve, and how long will it take?
How will the ductwork be designed for optimal airflow?
Are you licensed and insured?
What kind of warranty or guarantee do you offer on your work?
How much will it cost?
Ensuring you ask these questions will help you to understand the process better and choose an installer who can do the perfect job for your home.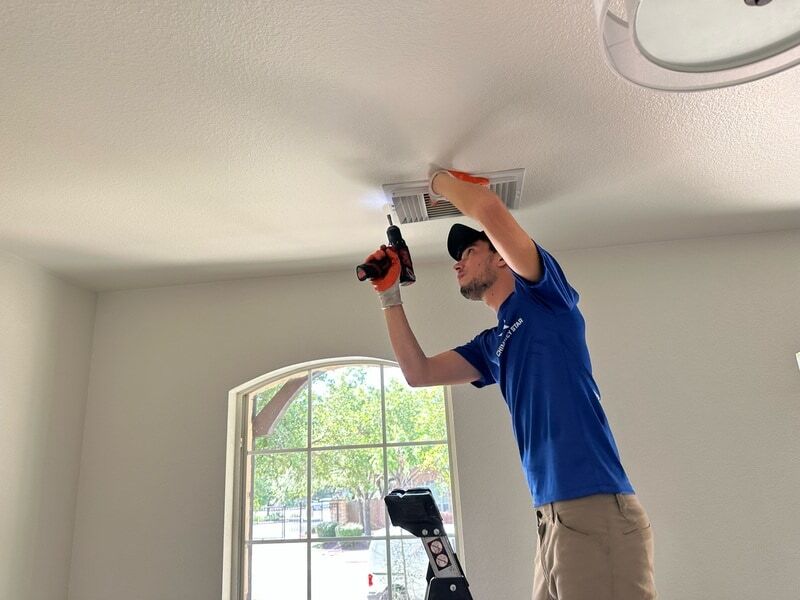 How to Prepare for Air Duct Installation?
Clear any obstructions in the areas where ductwork will be installed.
Discuss any specific requirements or concerns you have with your installer beforehand.
Let your installer know of any doubts or questions you have.
Proper preparation can ensure a smoother installation process and help to minimize disruption in your home.
Can I Install My Air Ducts Myself?
While it's possible to undertake ductwork as a DIY project, it requires a certain level of expertise and understanding of HVAC systems and building codes. Therefore, professional installation is highly recommended to ensure your ductwork is correctly designed, sized, and installed.
Choose Chimney-Star for Your Air Duct Installation
Choosing Chimney Star for your air duct installation means choosing a professional, high-quality service that prioritizes your home's comfort and health.
Our expert team will ensure that your new ductwork supports efficient HVAC operation and contributes to a comfortable, healthy indoor climate.