Are your clothes not drying efficiently? It might be time for a dryer vent cleaning!
Contact us today to schedule an appointment!
Choosing Chimney-Star for dryer vent cleaning in Cedar Park is the right move for your home!
Why??
Our Customer Ratings ⭐⭐⭐⭐⭐
We are very proud of our reviews. We always strive to deliver exceptional service, and we have many happy customers to vouch for it:
[brb_collection id="2309″]
Our Skilled Team
Our team of knowledgeable experts is dedicated to offering efficient and thorough dryer vent cleaning for your residence.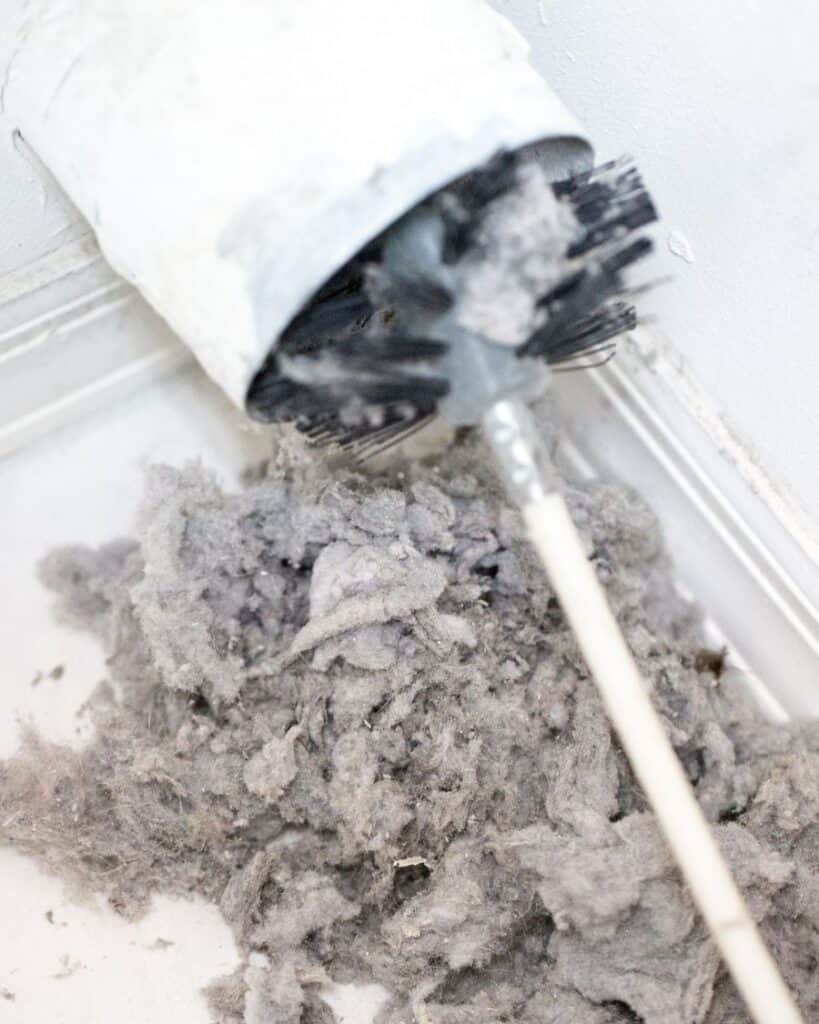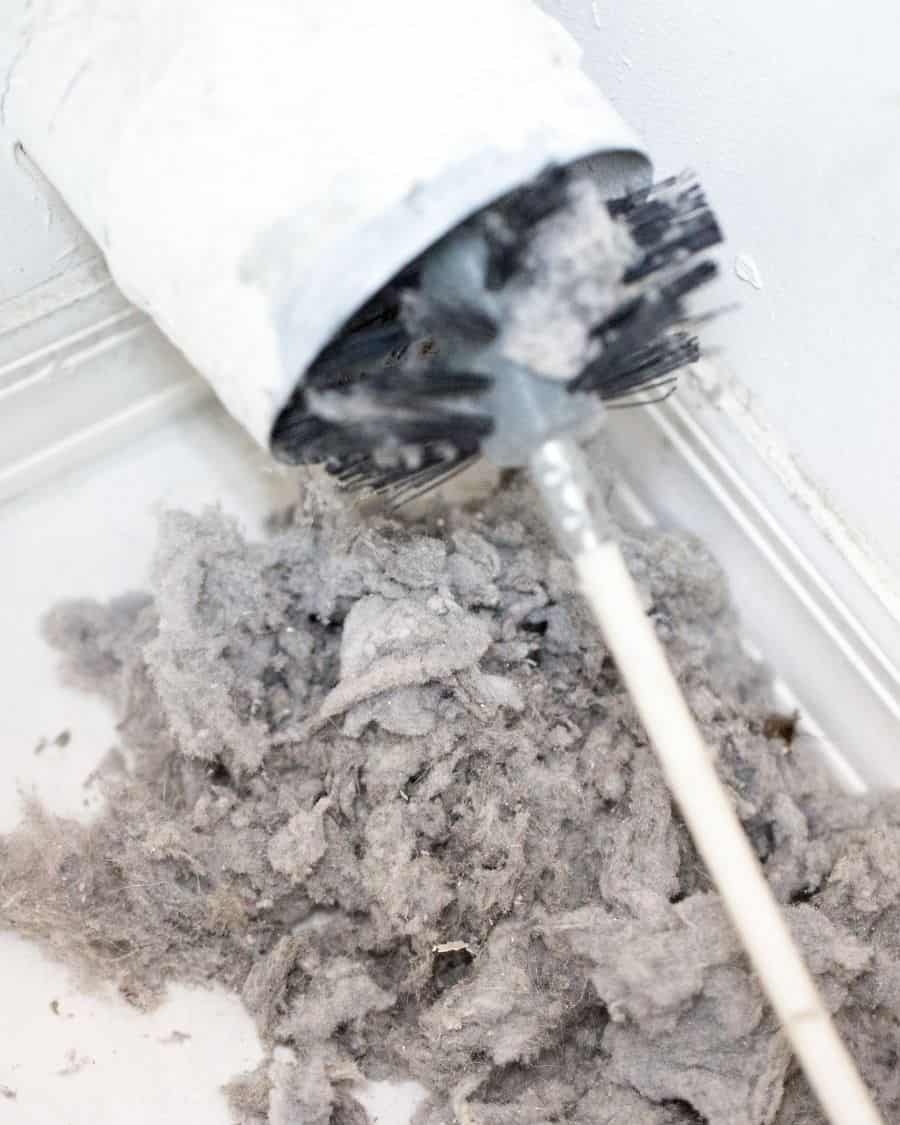 Our Guiding Principles
At Chimney-Star, we focus on providing quality service, honest communication, and treating our clients respectfully, making us a reliable choice for dryer vent cleaning.
Competitive Rates
We offer cost-effective pricing without sacrificing the quality of our dryer vent cleaning services, ensuring the best value for your investment.
Quick Service
Our capable team works promptly to complete your dryer vent cleaning, reducing any interruptions to your daily life.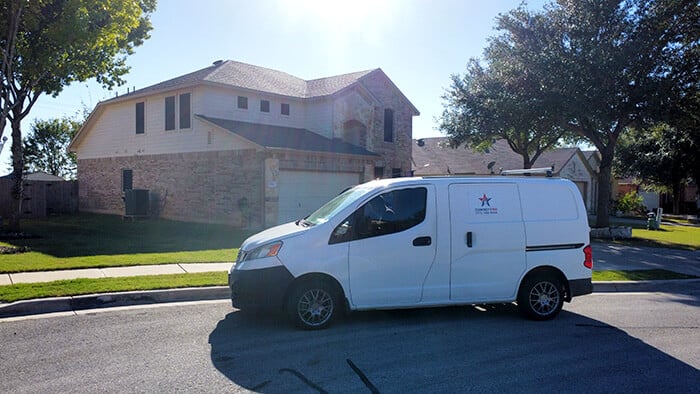 Guaranteed Satisfaction
We are dedicated to customer satisfaction and back our work. If you're not fully satisfied with our service, we'll make it right.
We leave your place perfectly clean!
Once we have thoroughly cleaned your dryer vent, we'll make sure your home is left neat and clean.
Cedar Park's Top-Choice Dryer Vent Cleaning Service
A well-maintained dryer vent is crucial for your home's safety and energy efficiency. Our expert service ensures that your dryer vent is clean, functions correctly, and complies with safety standards.
At Chimney-Star, we deliver a wide range of dryer vent cleaning services in Austin and surrounding areas to address your needs, making us Cedar Park's go-to choice for dryer vent maintenance.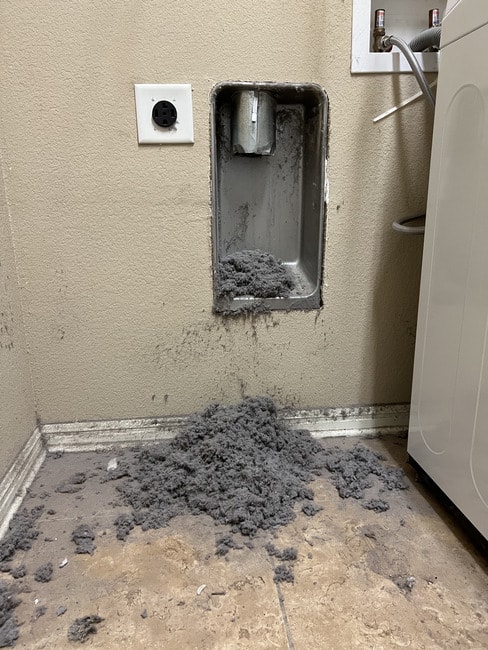 Our Dryer Vent Services Comprise:
Dryer Vent Inspection
Our dryer vent inspection service detects any issues, obstructions, or damage in your dryer vent system, guaranteeing optimal performance and safety.
Dryer Vent Cleaning
Our specialized dryer vent cleaning service clears lint, debris, and other blockages, boosting your dryer's efficiency and decreasing the risk of fire.
Dryer Vent Repair
If your dryer vent is damaged, our skilled team can offer dryer vent repair services to fix any issues and restore your vent system to proper working order.
Dryer Vent Installation
Do you need a new dryer vent system? We provide professional dryer vent installation services, ensuring your new vent is correctly installed and safe for use.
Cedar Park Dryer Vent Cleaning FAQ
What causes a clogged dryer vent?
A clogged dryer vent can be caused by:
– Lint buildup from regular use of the dryer.
– Nesting materials or debris from animals that have entered the vent.
– Crushed or damaged vent tubing.
– Improper vent installation.
Regular dryer vent cleaning can help prevent clogs and keep your dryer running safely and efficiently.
How much does dryer vent cleaning cost?
The cost of dryer vent cleaning can vary depending on factors such as the length and complexity of the vent system, as well as your location. On average, you can expect to pay between $100 and $200 for a professional dryer vent cleaning. For more accurate pricing, please contact us!
Can a clogged dryer vent cause a fire?
Yes, a clogged dryer vent can pose a fire risk. Lint buildup in the vent can be highly flammable and can ignite when exposed to the heat from your dryer.
Regular dryer vent cleaning can significantly reduce this risk and keep your home safer.
Can I clean my dryer vent myself?
While it's possible to clean your dryer vent yourself using a dryer vent cleaning kit, it's recommended to hire a professional to ensure a thorough and safe cleaning. Professionals have the experience, tools, and knowledge to effectively clean your vent system and identify any potential issues that may require repair or further attention.
What happens if I don't clean my dryer vent?
Neglecting to clean your dryer vent can lead to several problems, including:
– Reduced dryer efficiency, resulting in higher energy costs and longer drying times.
– Increased wear and tear on your dryer, potentially shortening its lifespan.
– A higher risk of fire due to lint buildup in the vent.
– Reduced indoor air quality due to the release of lint and other particles into your home.
Regular dryer vent cleaning can help prevent these issues and keep your dryer running smoothly.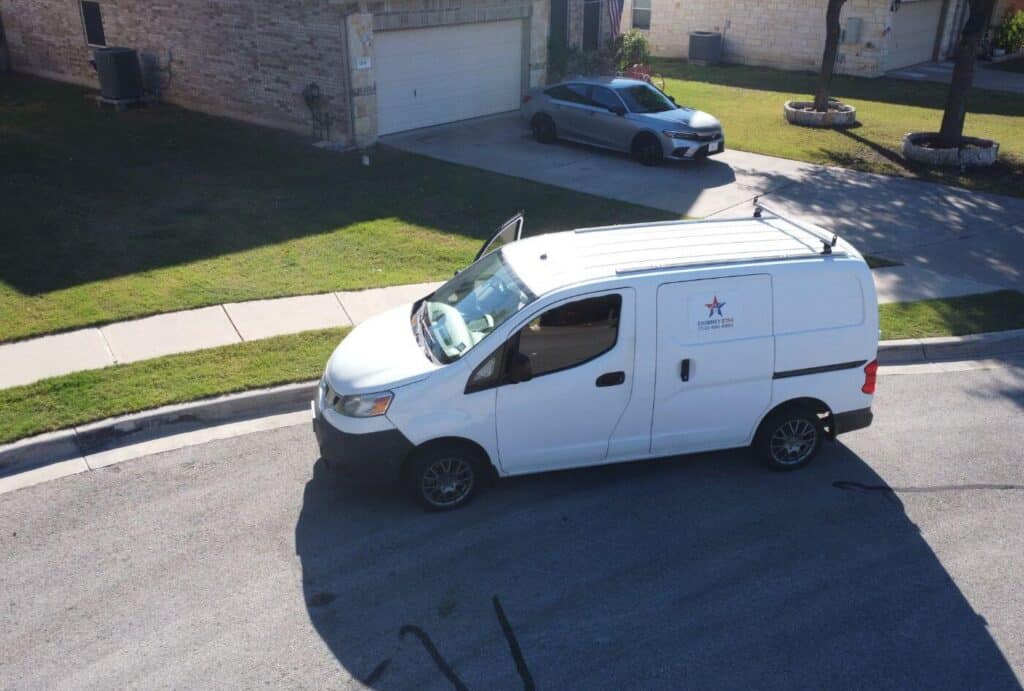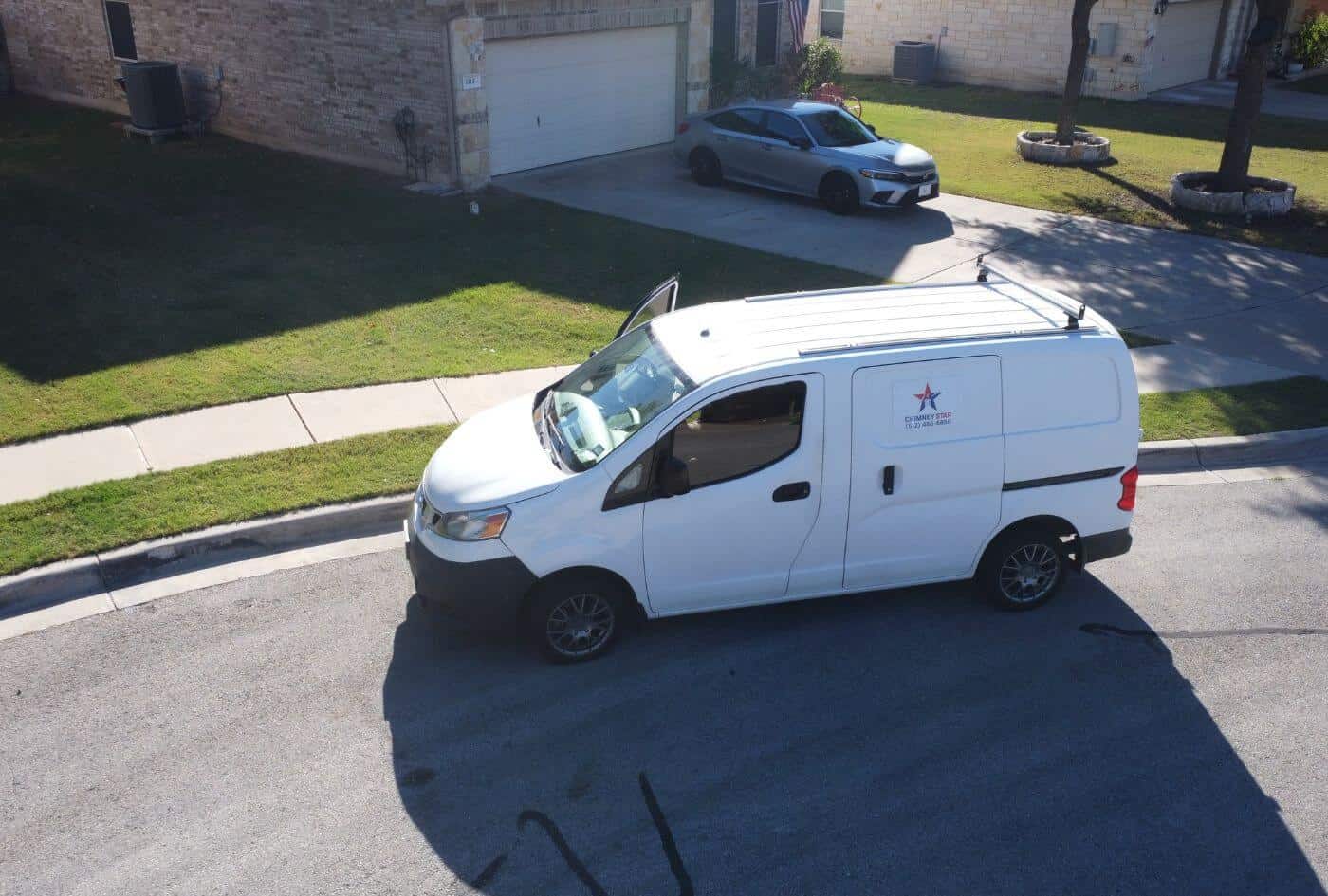 5-Star Dryer Vent Cleaning in Cedar Park ⭐⭐⭐⭐⭐
Clogged vents can result in fire hazards, increased energy expenses, and appliance damage. By scheduling regular professional dryer vent cleanings, you'll maintain a functional dryer and a secure home.
Book our expert dryer vent cleaning services in Cedar Park, Texas, for a safe and energy-efficient home!