We all know that clean air is vital, right? It's a no-brainer. But when was the last time you considered the cleanliness of the air flowing through your air ducts? It's something that can easily slip our minds, but maintaining clean air ducts is a crucial part of ensuring the air we breathe at home is as clean and healthy as possible.
And that's where we come in, offering top-notch air duct cleaning services right here in Round Rock!
Had an excellent experience with Abram at Chimney Star. This was the first time to have our chimney cleaned but also needed some repairs. Abram was detailed in how he described both the inspections they would complete but also the steps for the repairs I'd asked for prior to them coming out for the first visit. They did all the initial work quickly and cleanly in the first visit and after custom ordering a part, came back and finished the job the next week. He was courteous, clean and communicated each step and kept me informed. HIGHLY recommend working with Chimney Star and will for all my future cleanings or repairs.
Peter Huston
18:06 28 May 23
These guys were incredible. They were very helpful, very communicative, and clean! I loved that they involved me in every step of the process. They were also very nice to my crazy doggos.
Angela Powers
23:04 19 May 23
I have used a few different companies to clean my air ducts in the past and I am happy to say that Chimney Star is literally the best!! Professional, courteous, and efficient. Thank you
Jesus Bruno
15:20 14 May 23
Chimney Star is the best air duct cleaning service I've ever tried! Moses was a true professional - he arrived on time, explained the process in detail, and did an outstanding job. The result was amazing! My air ducts are clean and free from dust. I highly recommend Chimney Star to anyone looking for professional air duct cleaning in Austin.
Richard Gonzalez
21:25 13 May 23
I needed to repair my chimney cap, Ive got a and schduled the work with chimney star, the team did a fantastic job. Cap looks as good as new
Sunday Victor
21:04 11 May 23
I was looking for a reliable locally owned company to clean my ducts and these guys came highly recommended on Yelp.I am so glad I found Chimney Star They sent Chris to my house and he did an amazing job. He was very knowledgeable and professional, and was able to Repair and get my air ducts back into working order quickly. Now the air flow in my home is much better than ever, I'm really happy with the results
Paul Simpson
21:04 05 May 23
The gas fireplace installation was done quickly and professionally. I love my new fireplace
William Weaver
22:21 04 May 23
We had our dryer vent clogged and couldn't dry our clothes. We called Chimney star to schedule a cleaning. They showed up on time and did an outstanding job. Our dryer is working much better now.
Harold Schultz
20:11 01 May 23
The guys who cleaned my chimney and air ducts were really professional and courteous. They took the time to explain the process and address all of my concerns . I would hire them again without hesitation because of the attention to details and professional approach
Willie Lilly
20:28 30 Apr 23
Chimney Star has been my go-to air duct cleaning service for years now. They're honest, reliable and more importantly, affordable! I've used them a few times and each time they have delivered excellent results. Their prices are competitive and the staff (especially Moses) is knowledgeable and friendly. Highly recommend Chimney Star for all your air duct cleaning needs in Austin!
I recently hired Chimney Star to clean my chimney and air ducts as part of a regular maintenance plan. The technicians were very skilled and professional, They took great care of my house and even went above and beyond by providing helpful tips to keep my chimney and air ducts in good condition. I was very happy with their service as a whole, and I would recommend them to anyone!
Elmer S. Stone
18:40 21 Apr 23
I just moved in to Austin from California and I had no idea how to take care of my chimney and found these guys on our HOA newspaper . The technician Moses provided an excellent chimney inspection service patiently answered all my questions, and I learned a lot about maintaining my chimney. I would definitely use their services for the annual inspection and sweep in the future!
Lindile Gqoza
20:06 20 Apr 23
Highly recommend this company for chimney repair in Austin! David did an excellent job fixing my chimney and the price was very reasonable and communication with the office was great
Leslie Balsamo
19:04 15 Apr 23
I recently hired Chimney Star to inspect and maintain my chimney after and was blown away by their professionalism. From the moment I called for an appointment with Abraham, they were incredibly helpful, positive and reliable. Not only did they explain the process thoroughly, but they also saved me a lot of money in the process. I would highly recommend Chimney Star to anyone looking for a reliable and professional service!
James Grimes
18:10 28 Mar 23
The home inspector warned me about various problems with the chimney before I sold my house. My first thought was that it would cost a fortune to fix. However, my concerns were allayed when I met Moses. Inexpensive and less disruptive than I had anticipated, they fixed my chimney in no time. The sale went through without a hitch, and I was free to move on to my next place, Thank you!
Carl Johnston
17:55 28 Mar 23
Our Services
From air duct inspection to thorough air duct cleaning, sealing, and repair, we cover it all!
Contact us today to know more!
Why Choose Us
You might be asking, "Why should I choose Chimney Star for air duct cleaning in Round Rock?" That's a great question. Well, for starters, we know Round Rock like the back of our hand. We're familiar with the specific environmental conditions in the area, the kind of dust and allergens your air ducts are up against, and the best methods to tackle them. We don't just clean your air ducts; we wage a war on the dust and allergens that threaten the air quality in your home.
But that's not all. We're also deeply committed to ensuring our customers are completely satisfied with our service. After all, your satisfaction is our success. We pride ourselves on offering friendly, professional service every time. And we won't rest until you're breathing cleaner, fresher air.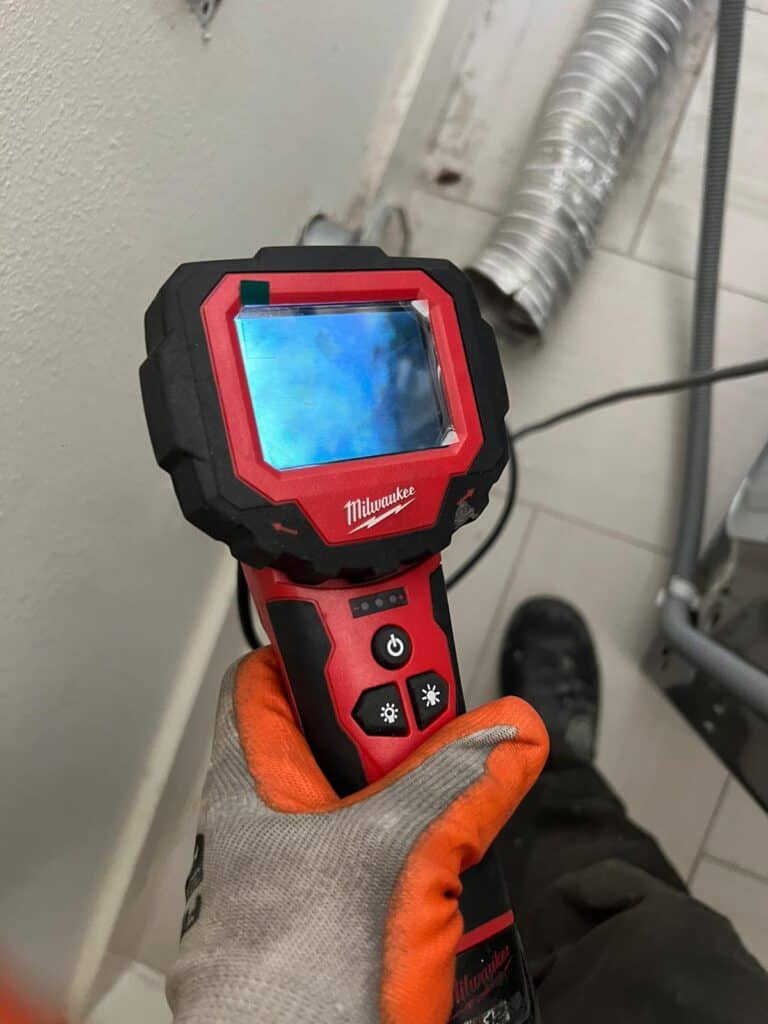 Our Cleaning Process
Let's talk a bit about our process. It's pretty straightforward. When we arrive, we start by inspecting your air duct system. We assess the scope of the cleaning required, and then we get down to business.
We use specialized tools designed to effectively and efficiently clean air ducts. We carefully dislodge and remove all the dirt, dust, and other pesky particles lurking in your ducts, leaving them fresh and clean. And the best part? We do it all without creating a mess in your home.
We understand that inviting us into your home means trusting us to respect your space, and we take that responsibility seriously. We ensure all the dust and debris we remove from your ducts is carefully contained and properly disposed of. We won't leave any mess behind – that's our promise to you.
Got Questions? We've Got Answers.
We know you might have a few questions about air duct cleaning. And we're here to answer them.
Does air duct cleaning make a mess? 
The short answer is no. We use special equipment that effectively catches all the debris we remove from your ducts. This means the dust and debris don't end up on your floors or furniture. You won't have to worry about cleaning up after us; we take care of it all.
How should I prepare for air duct cleaning?
The answer to that is simple: you hardly need to do anything. All we need from you is clear access to your HVAC system. You don't need to move furniture or make special arrangements. We'll work around your space and take care of everything else. Our goal is to ensure we don't disturb your day more than necessary. After all, we're here to make your life easier, not harder.
However, if you do like to make preparations, we recommend you read our blog post on how to prepare for air duct cleaning
Ready to Breathe Easy?
So, are you ready to take a deep breath of fresh, clean air in your own home? Don't wait! Reach out to Chimney Star today to schedule your air duct cleaning in Round Rock. We're looking forward to making your home a healthier place to live!