Chimneys are an essential part of any home, providing a safe and reliable way to of Heat, especially with the recent storms we had in the Austin area. But like any other part of your home, your chimney needs periodic maintenance and repairs to keep it working properly. In this article, we'll provide an in-depth guide on how to effectively fix your chimney and keep it in good working order.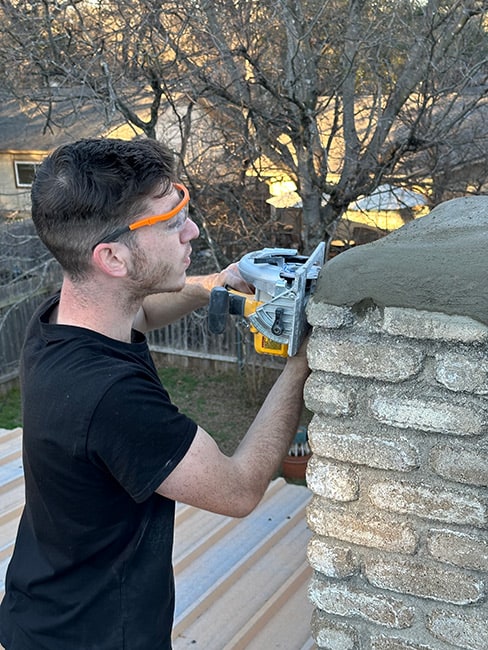 What is Chimney Repair?
Chimney repair is the process of restoring or repairing the components of your chimney that are damaged or worn out. Common chimney repairs are Crack Repairs, Chimney Masonry Repairs, Water Damage Repairs and Gas Chimney Repair. It's important to maintain your chimney regularly, as a broken chimney can cause serious safety hazards.
There are several types of chimney repair. Some may require professional help, while others can be done by the homeowner. It's important to understand what type of repair is needed for your chimney before you start the process. Let's take a look at the different types of chimney repair.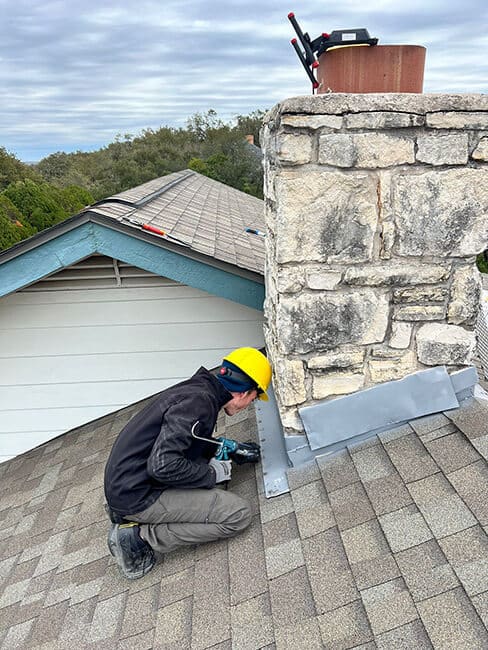 Types of Chimney Repair
The most common type of chimney repair is masonry repair. Chimney Masonry repair involves fixing broken and cracked masonries, such as bricks and mortar. This type of repair is usually done by a professional, as it requires specialized tools and knowledge.
If your chimney is leaking, you may need to have it repaired. Leaking chimneys can cause water damage to the interior of your home, so it's important to have it repaired as soon as possible. This type of repair involves replacing the flashing or sealant around the chimney, as well as any damaged masonry.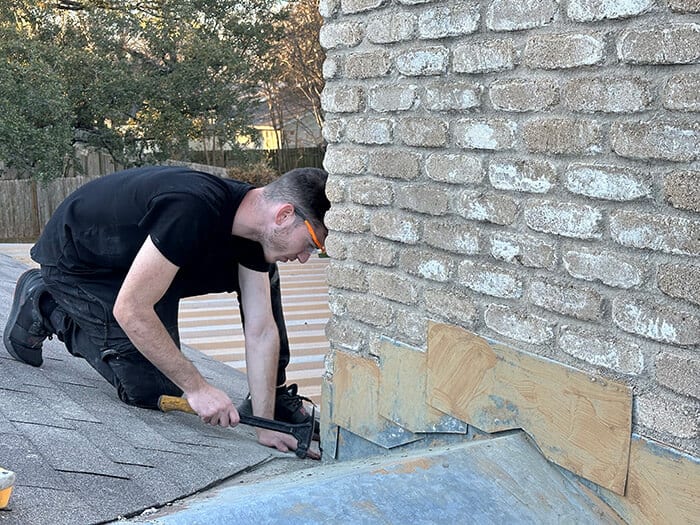 Another common repair is a damaged chase cover, Rusty chase cover will lead to the metal deteriorating and will cause a water leak inside of the chimney structure.
Finally, you may need to have your chimney relined. This involves installing a new metal liner in your chimney to improve its efficiency and safety. This type of repair should only be done by a professional.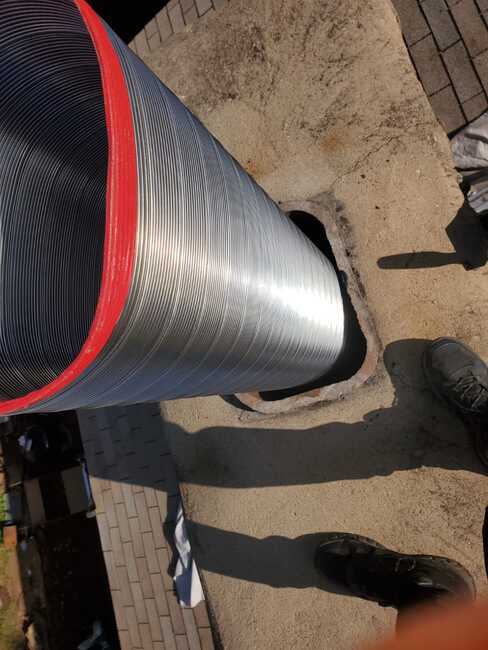 Identifying Chimney Problems
Before you can start the process of repairing your chimney, you need to identify the problem. The best way to do this is to have a professional chimney Inspector inspect your chimney. They will be able to identify any cracks, loose bricks, or other damage that needs to be repaired.
You should also inspect the inside of your chimney yourself. Look for any signs of water damage or structural damage. If you notice any of these, give us a call right away!
Chimney Repair Materials
Once you've identified the problem, you'll need to gather the materials needed to repair your chimney. This will depend on the type of repair that needs to be done. It is super important to use only fireplace-approved materials that are engineered for high heat!
For Chimney relining, you'll need a metal Chimney Liner Chimney Insulation, New Chimney Cap, and a New bottom plate.
Preparing for Chimney Repair
Once you've gathered the materials needed for the repair, you'll need to prepare the area. This means covering any furniture or floors in the area with a drop cloth. You should also turn off any electrical appliances in the area, as sparks can cause a fire.
You should also make sure to wear the proper safety gear when repairing your chimney. This includes safety goggles, a respirator, and protective gloves. You should also have a fire extinguisher nearby in case of an emergency.
Safety Tips for Chimney Repair
When repairing your chimney, safety is of the utmost importance. Make sure to follow these safety tips to ensure your safety and the safety of your home:
Make sure the area is well-ventilated to avoid breathing in hazardous fumes.
Wear the proper safety gear at all times.
Have a fire extinguisher nearby in case of an emergency.
Never attempt to repair a chimney yourself if you don't have the proper knowledge and experience.
Chimney Repair Costs
The cost of repairing your chimney will depend on the type of repair you need and the materials used. Masonry repairs can range from a few hundred dollars to several thousand, depending on the extent of the damage. Chimney relining can also be costly, ranging from a few hundred to several thousand dollars.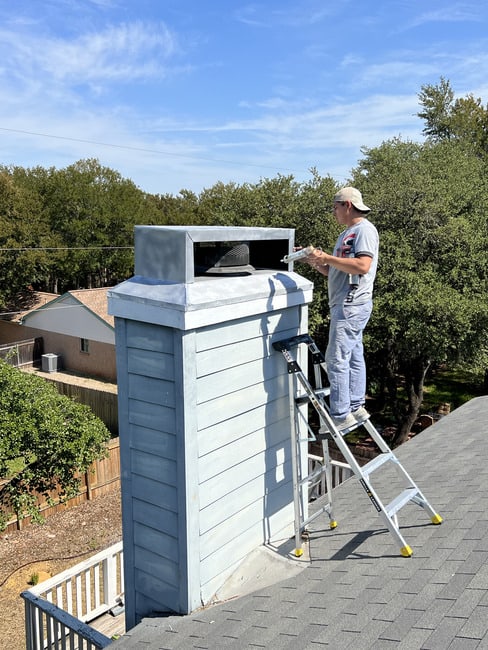 Chimney Repair Services in Austin
If you're looking for chimney repair services in Austin, look no further than Chimney Star. We provide professional chimney repairs, inspections, and cleaning services. Our experienced and Certified technicians can handle any type of chimney repair, from masonry repairs to relining. We use only the highest quality materials to ensure your chimney is safe and working properly.
Book an online Chimney Inspection with Chimney Star today to get started on your chimney repair. Our team is standing by to help you with all of your chimney repair needs.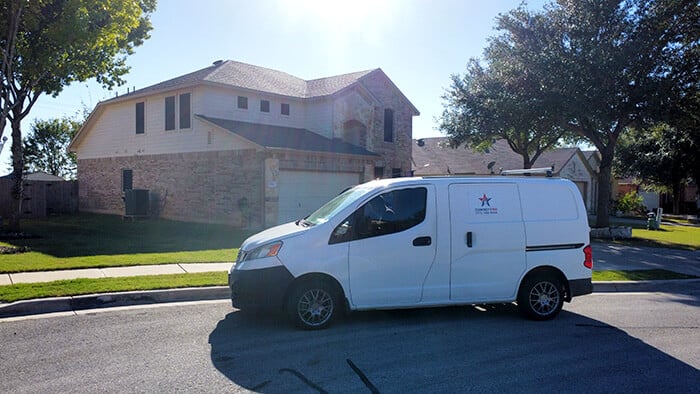 Conclusion
Chimney repair is essential to ensure your chimney is working properly. It's important to understand the different types of chimney repair and the materials needed for each. Make sure to have a professional inspect your chimney to identify any problems before you begin repairs.